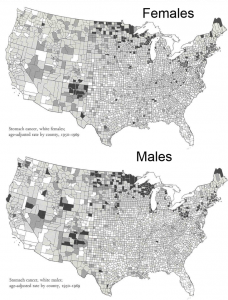 I've long been a fan of data visualization, dating back to my days in the Imager lab at UBC, which had a research area in that subject. I've realized that my approach to "telling stories visually with data" includes a lot of knowledge that isn't common in the transportation world, and I decided share what I know.
Drawing from the Internet, here's a basic collection of content that gives a good introduction to how to communicate visually, using data. It's even more compelling if you have my running commentary alongside… batteries not included.
Telling Compelling Stories with Numbers
Graphical Integrity
The Human Visual System
Colour
Tabular data
Maps
Closing Thoughts & References

Examples
Tufte, "Graphical Displays Should…" & Pantoliano
Tufte, "Principles of Graphical Excellence"
Kelleher & Wagener – Ten Guidelines
I haven't covered one area in here: the basic principles of graphic design. But these are more widely known and can be learned in normal courses.